We need a better way and a clearer plan for churches in IL, CA, and a few other states– a follow up from my article for the Religion News Service.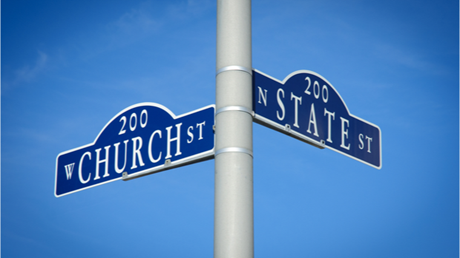 Governors are leading the conversation about opening up now— and that's led to mixed responses depending on the state.
In our divided time, one governor's response is considered reasoned by one news network and reckless by another. Fox News has repeatedly praised Governors Abbott of Texas and Kemp of Georgia, while CNN has valorized Governor Cuomo of New York and Governor Pritzker of Illinois.
I live and serve in Illinois, where Governor Pritzker announced on May 5 the Restore Illinois plan, dividing the state into four geographical regions. Each region must go through these five phases based on certain markers in order to be reopened completely:
Rapid Spread: What the state was in from March 21 to April 30.
Flattening: Began May 1, allow "nonessential" retail businesses to open for curbside pickup and delivery, state parks to open, among others.
Recovery: Manufacturing, offices, salons, and others with capacity restrictions; no more than 10 may gather.
Revitalization: Restaurants and bars can reopen with limitations on capacity; gatherings of 50 or fewer allowed.
Restored: The economy is fully reopened. This only happens when there is "a vaccine or highly effective treatment widely available or the elimination of any new cases over a sustained period."
While there are already questions about how the plan will impact businesses, my concern here is its impact on churches. Under this plan, no gatherings over 50 will be allowed until Phase 5, which will likely be many months or a year or more. I believe this fails to acknowledge how churches function, and (unlike how businesses are being treated) does not show the kind of partnership and communication we need right now.
It is important to note …