Empower your people. Mobilize the church.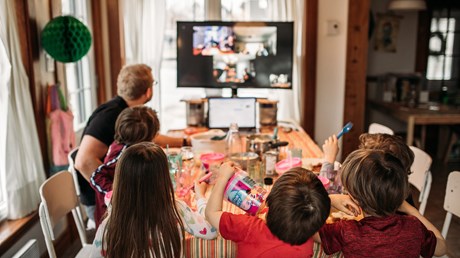 As the COVID-19 crisis drags on, many church leaders find themselves tired, discouraged, and anxious regarding the long-term implications of this pandemic. Pastors are wondering how they can apply biblical roles and goals for pastoral ministry in such a radically altered context. Such work requires savvy shepherds—those who take responsibility for their task in its new and present form.
While the goals and definitions of pastoral ministry haven't changed, the context surrounding shepherding has shifted dramatically, morphing in ways that are impossible to see while we're still in the midst of it. As the pandemic took hold, church leaders were faced with an unfamiliar task: pastoring people from a distance. The work, which seemingly demands personal presence, now must occur in cyberspace. Dinner invitations and hospital visits are replaced with an endless stream of videos, emails, texts, and phone calls. Work that was once shoulder to shoulder is now device to device. And pastors are expected to adapt quickly and continue indefinitely.
To better see and meet their congregations' unique needs, pastors and lay leaders have embraced social media, creatively cared for their members, led countless Zoom meetings, and taught to video cameras in empty rooms. But serving an entire congregation can be extremely challenging, and the long-term effects on congregational shepherds are still unclear.
The Weekly People Check-in is a five-minute assessment from Gloo and Barna that lets people share their experiences with church leadership, providing pastors with a status report on how their congregants are doing with their health, relationships, job, finances, and faith in the midst of the COVID-19 crisis. Alongside temperature-taking …