While pregnant during Zika and the coronavirus, God disrupted my plans, changed my life, and rebuilt my faith.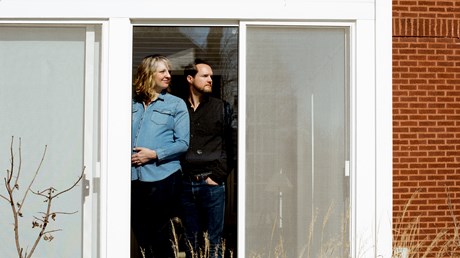 For many women, being pregnant during an outbreak of a serious virus that health experts know little about feels utterly unprecedented. For me, the dilemma feels like déjà vu.
After six years of infertility, I became pregnant with our long-awaited first child while living in Honduras during the Zika virus epidemic in 2015. Health officials had linked the virus to a birth defect called microcephaly and were advising expectant moms to be on alert and, if possible, avoid traveling to the very area where I lived. As committed as we were to the mission God had called us to in Honduras, we made the difficult decision to temporarily leave during my third trimester so I could give birth back in the States.
I'm now pregnant with our third child, and God has once again led us to uproot our lives from Honduras in the midst of a major health crisis. If I didn't learn my lesson then, God is continuing to teach us what it means to surrender and obey.
The coronavirus doesn't pose as severe a risk to pregnant women as Zika did, and so far, studies have found that mothers with the virus don't pass it on in utero or through breast milk. But while we have such limited data about the new disease, there's plenty for expectant mothers to worry about. Researchers are still studying whether the changes in hospital protocols have resulted in more complications in labor and delivery.
Like many pregnant moms, I thought about what would happen if my husband weren't allowed in the hospital with me and I had to face another traumatic c-section alone. But before that I had to worry about if he'd even make it out of Honduras to be in the US in the first place.
Giving birth during a pandemic is not what …