For too long, evangelicals have compromised with the punitive politics of law and order.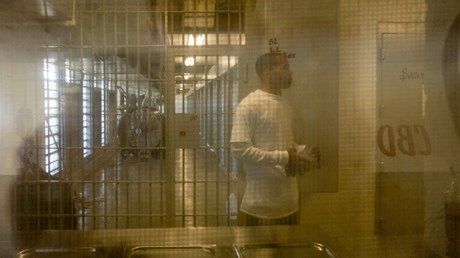 Mississippi prisons are in crisis, and the governor's new pick to lead the state's Department of Corrections has an answer: "good food, good praying, good playing, and good medicine." Burl Cain announced his fourfold plan with his trademark Louisiana twang, making a direct reference to his previous work as warden at Louisiana State Penitentiary, known as "Angola." Under Cain's leadership, that prison went "from beatings to Bible studies," as Mississippi Governor Tate Reeves described it when he appointed Cain.
Reeves's hope is that Cain can do the same thing for Mississippi prisons. The state is a national leader in imprisonment rates, with a dramatic overrepresentation of people of color in its prisons. The prison system has a long history of corruption and underfunding and a record of horrific conditions. Recently, the state's prisons have been wracked by violence. The Mississippi State Penitentiary at Parchman has had more than 30 deaths since late December.
The hope in Mississippi is that Cain is the answer. There are reasons for that. Cain comes highly recommended, has been widely lauded, and has a record of reforms that have made a real difference in the lives of many prisoners. But there are also reasons for concern, particularly if his appointment prevents a fuller reckoning with broader injustices in Mississippi and the nation more broadly.
During his two decades at Angola, Cain oversaw changes that were a mix of standard administrative reforms aimed at improving conditions with overtly religious programming aimed at "moral rehabilitation"—changing the hearts and minds of incarcerated people through spiritual …