The message you prepare for your congregation is also meant for you.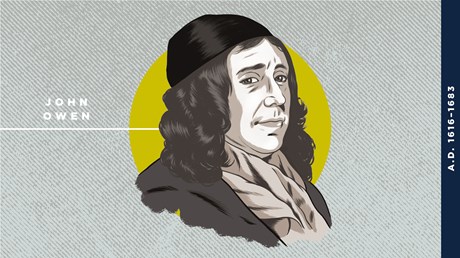 A man preacheth that sermon only well unto others which preacheth itself in his own soul. And he that doth not feed on and thrive in the digestion of the food which he provides for others will scarce make it savoury unto them; yea, he knows not but that the food he hath provided may be poison, unless he have really tasted of it himself. If the word doth not dwell with power in us, it will not pass with power from us.
— John Owen, from The True Nature of a Gospel Church and Its Government
When I graduated from seminary, I braced myself for the worst. I had heard my fair share of ministry horror stories, but, to my surprise, ministry in my first pastorate was a joy. Eager to apply all I had learned, I was busy and active in the church: teaching Sunday school, orchestrating Awana, reforming the church's finances, and so on.
But the real surprise came not at potlucks, men's breakfasts, or other church activities; it came in the quiet recesses of my study. As I prepared sermon after sermon, I began to notice that my messages moved beyond people's heads and penetrated their hearts most often when those messages had first taken root within my own soul. My congregation could tell the difference, and, in time, so could I.
I began to learn from experience that an accurate or well-researched sermon was a long way off from a sermon I had wrestled with, wept over, and carried into the pulpit like a fire that could not be put out. I first had to do the internal work of preaching my sermon to myself before I preached it to my people. It was 17th-century Puritan John Owen who first said, "A man preacheth that sermon only well unto others which preacheth itself in his own soul." Owen was an influential leader …